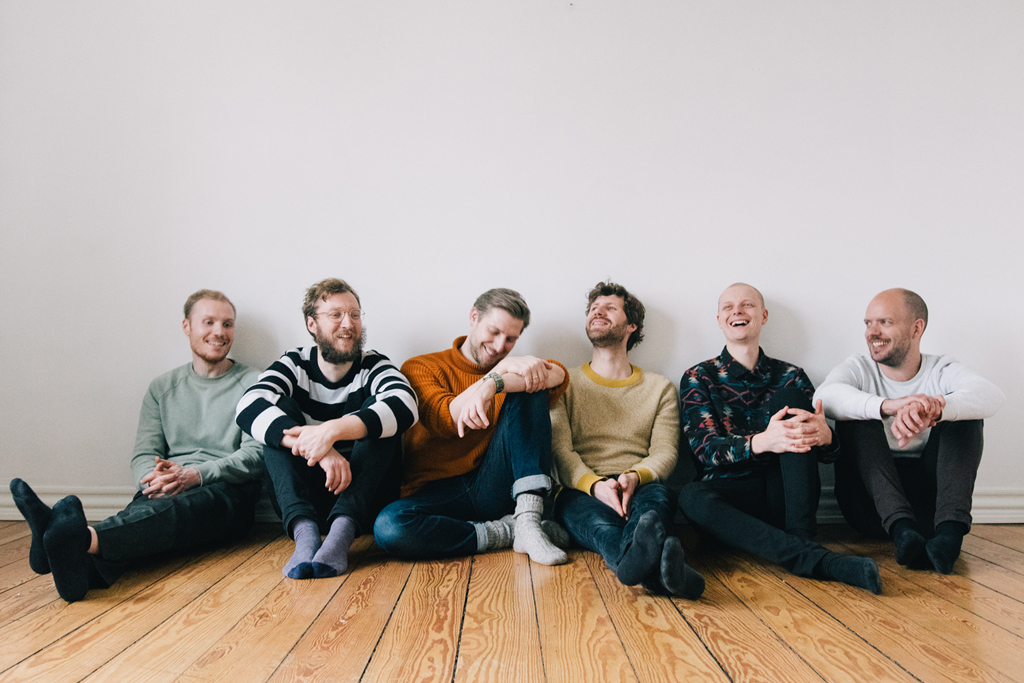 Throughout their almost 15 years together as a band I Think You're Awesome has been one of the most creative and leading Danish jazz groups. Their undogmatic and curious approach to music has led them to collaborations that span as widely as Ole "Fessor" Lindgren, the big band Aarhus Jazz Orchestra, the classical string quartet Taïga, the singer-songwriter Thomas Madsen and horn players Jakob Buchanan, Christian Vuust and Chappe.
Bandleader Jens Mikkel Madsen has won several awards for the band's music, they have toured in most of Europe, achieved massive airplay on Danish Radio, but most importantly kept expanding and devoling their musical and creative palette.
Concerts with I Think You're Awesome are heartwarming, humorous and joyful experiences, still daring to articulate and tackle life's challenges. It is music that contains a thoughtful tone, but also an optimistic message delivered by six people who have gone through their 20s and most of their 30s together, and live out their friendship through the band.
Line-up: Jens Mikkel Madsen (bs), Alex Jønsson (gtr), Morten Kærup (gtr/banjo), Lars Fiil (keys), Frej Lesner (perc/electronics), Andreas Skamby (drm).